The veterinary workstation is a sophisticated system built for high mobility, comfort, and flexibility – and creates the most efficient and effective working space for every mobile professional.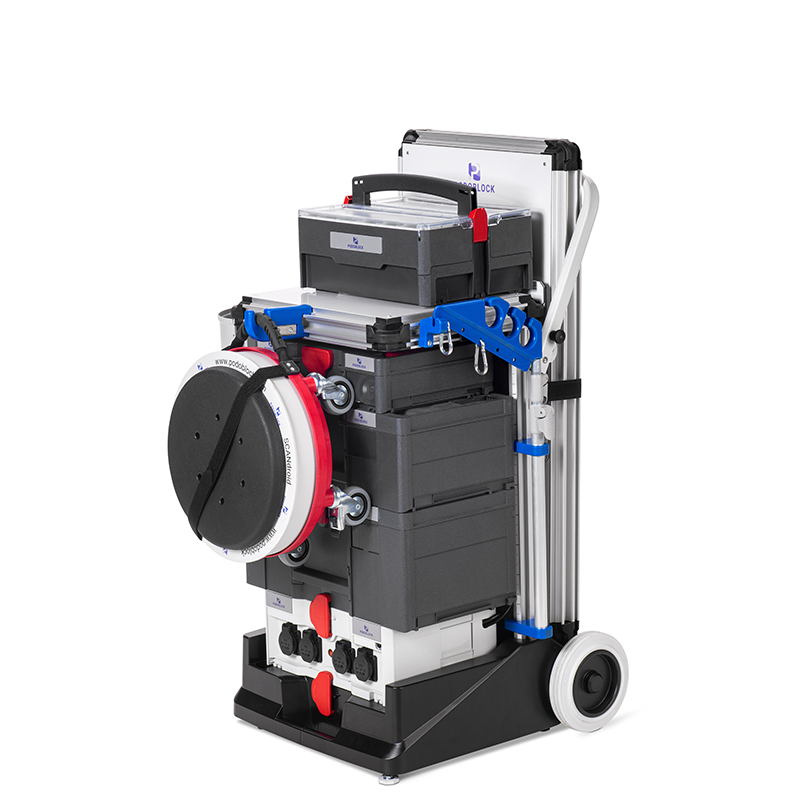 With the Mobile WorkStation, veterinarians can build a complete and compact mobile clinic to transport to any job site.
The need for a professional working environment for equine veterinarians has always been an important consideration when designing a new product. Therefore, we have conceptualised this compact, portable and easily transportable system to. It improves the way veterinarians organise and transport all necessary tools to conduct their work efficiently.
Think – flexibility, easily transportable, one-person setup. You no longer have to struggle with bulky storage cases. Instead, you can now build your mobile clinic in one compact system – on wheels.
You start with a base trolley + upgrade with add-ons such as power cables, storage boxes or toolboxes. The building possibilities are endless and is based on your job requirements, the necessary tools needed, and the environment in which you will work. Build the workspace up need and take it with you.
The WorkStation is suitable for all environments and is the most efficient method, especially for the mobile veterinarian.
Customising the workstation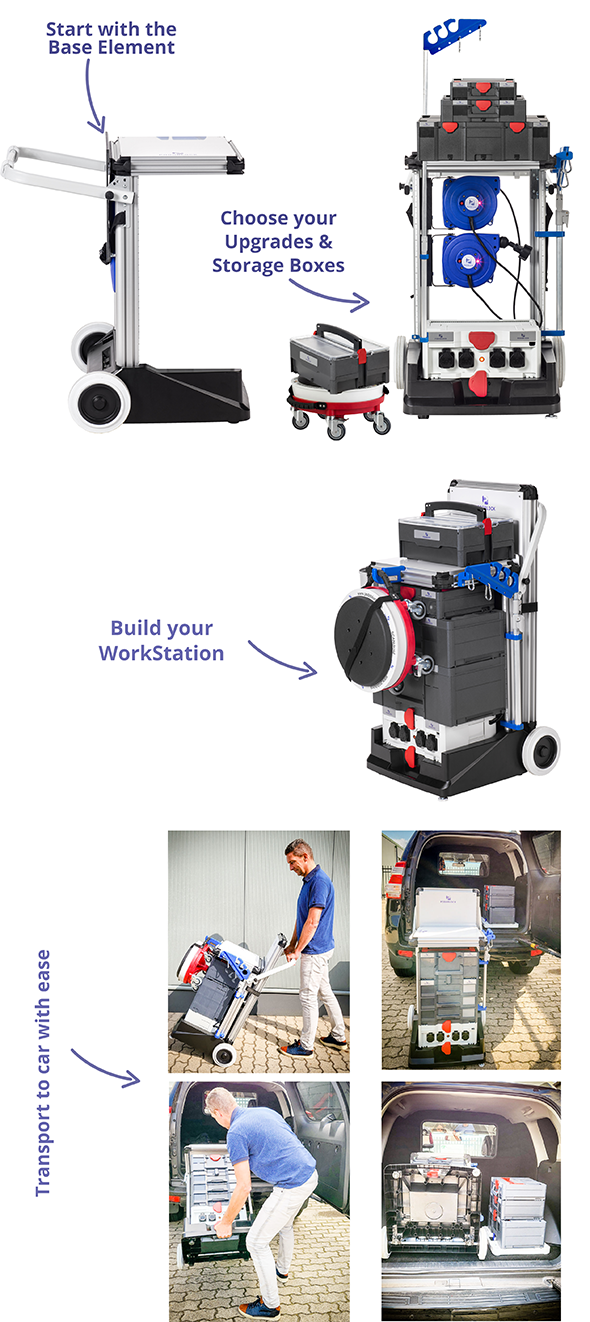 One of the key benefits of this system solution is that one person can easily assemble and disassemble the WorkStation and quickly place it into a car due to the lightweight, compact built.
The Result
Build the workspace you need.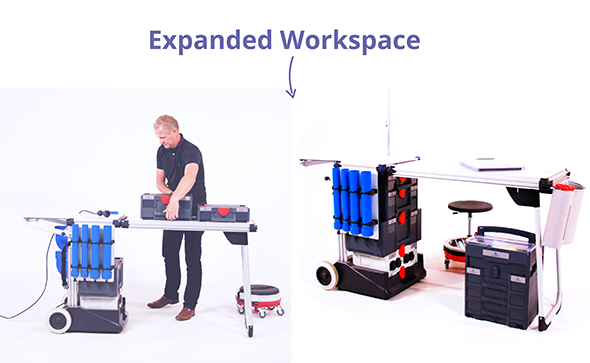 With an expanded workspace, you can now work with ease, comfort and access all your essential tools and equipment in one place. In addition, with the PowerStation upgrade, you will certainly have a mobile clinic!

---
See other news stories below